Background: A Park Ranger at Heart
My career was launched as a "Park Ranger/Landscape Architecture/Environmental Planner" for the U.S. National Park Service. As a young person, I attended the "ranger school" at Grand Canyon National Park and started my professional life working for the National Park Service's planning and design center, located in Denver, Colorado.
Since then, I have been fortunate to devote my professional life to the best places and people around – all dedicated to conserving, restoring and transforming remarkable lands of history, nature, and scenery and realizing the great public benefits of these places. My love of nature and the outdoors has been central to my professional and personal life. You will often find me on the trail, in the water, at the camp, on the beach, in the surf, on the river, or heading to the mountain top.
PROFESSIONAL
Over 4 decades of professional experience in a variety of environmental planning, design, interpretation, management, and leadership capacities.
Founder and Former President and CEO of the Golden Gate National Parks Conservancy – one of the largest nonprofit organizations serving any national park unit.
Supported and advised local, state, federal and international projects and efforts involving national parks, public lands, historic landmarks, and cultural sites.
BOARDS/AFFILIATIONS
Amigos de Los Parques: Served on the advisory board to this conservation NGO, working to take care of and value the National Parks of Chilean Patagonia.
Conservation Lands Foundation: Board Member and Chair of Friends Grassroots Network Committee. 2007 to 2021. Currently, Board Member Emeritus
High Line Network: Serve as a project representative to this network of reinvented infrastructure entities that have converted industrial sites (for example, former rail lines, military posts, transit corridors, waterways, airfields etc.) to parks and public places. 2016 to present
National Park Friends Alliance: Served as past President and Vice President of this coalition of nonprofit support organizations to US National Parks. 2010-2020
Association of Public Lands Partners (currently Public Lands Alliance and formerly the Conference of National Parks Cooperating Associations):  Served as President and as Board Member, 1990-1998
Irvine Ranch Conservancy: Served a Board member of this innovative regional conservation organization in Orange County, California. 2010-2018
International Union for the Conservation of Nature (IUCN): Member of  this international network of conservation practitioners for national parks, protected areas, and World Heritage sites, with my main focus on urban parks and protected areas. 2000 to present. Co-authored an article for IUCN Parks Journal: Urban Parks and Protected Areas: On the Frontlines of a Pandemic (March 2021).
AWARDS (Sample)
During Greg's time as the Conservancy's leader and CEO, the Conservancy received over 100 national, state, and local awards for its projects, programs, communications, media, campaigns and accomplishments.
Citizen's Award for Exceptional Service, Department of the Interior, 2019: Honors individual leaders and partner organizations for exceptional service to the Department, honoring the leadership and accomplishments of Greg Moore as CEO of the Golden Gate National Parks Conservancy
Silver SPUR Award, October 2018 from San Francisco Planning and Urban Research: Honors individuals whose lifetime achievements have made San Francisco and the Bay Area better places to live, work and play.
Community Leadership Award, San Francisco Foundation, 2013: Honors individual leaders and nonprofit organizations doing extraordinary work to address the San Francisco Bay Area's most pressing challenges. The award is designed to advance community-driven, innovative, and sustainable solutions to critical issues facing the Bay Area.
Stewardship Excellence Award from The Cultural Landscape Foundation, 2012. Honoring the Conservancy's role in transforming and stewarding the Golden Gate National Parks in partnership with the National Park Service and Presidio Trust.
National Park Foundation Partnership Award, 2013: Received for the Parks Conservancy – the highest award for service and accomplishment as a partner organization to the National Park Service.
SPEAKING ENGAGEMENTS (Sample)
International Nature of Cities Festival (2021): Panelist presenting to global conference on "Urban Parks Urban Futures" regarding impacts and lessons of COVID pandemic.
Ladera Sur Webinar, Chile (2020): Panelist with Kris Tompkins of Tompkins Conservation, Martin Andrade Ruiz-Tagle of Santiago Parks on "People and Parks" viewed by an audience of Chilean, U.S. and international urban planners, park professionals, and conservationists.
Lincoln Institute of Land Policy, Peer Exchange, Chile and Chile California Conservation Exchange Conference (2019): Presentations and panels on national parks, public engagement, and philanthropic support at California Chile Conservation Exchange conference in California and Lincoln Institute Peer Exchange in Chile.
ICOMOS Conference (International Conference of Projects and Sites), San Francisco, CA (2018): Presentation to conference participants, Bridging the Nature Culture Divide.
New Zealand Parks "Road Show" (2016): Toured New Zealand to present at local, regional and national park settings on partnerships, diverse funding models, and community engagement.
Greater and Greener Conference, Urban Parks Alliance, San Francisco (2015): Presentation of philanthropy, parks, and partnerships to international conference of urban planning and park professionals.
World Parks Congress of the World Conservation Union, Sydney, Australia (2014) Durban, South Africa (2004): Presentations and sessions on urban parks and protected areas, cross sector funding for parks, partnerships, and youth.
Getty Conservation Institute, the Dunhuang Academy, and ICOMOS, Magao Caves World Heritage Site, China (2013): Presentation to conference on Visitor Management and Carrying Capacity at World Heritage Sites on managing visitation in national parks and world landmarks.
Parks Forum, New Zealand and Australia, Sydney Australia (2010): Presentation on public support, engagement and partnerships entitled Taking Your Parks to Heart.
EDUCATION
Bachelor of Sciences, Conservation of Natural Resources, College of Natural Resources, UC Berkeley 1974 (with minor in landscape architecture/environmental planning)
Mid-Career Fellowship, Institute for Marine Studies, University of Washington: Specializing in marine protected areas and coastal zone management.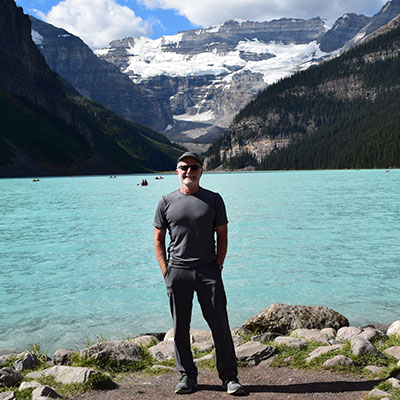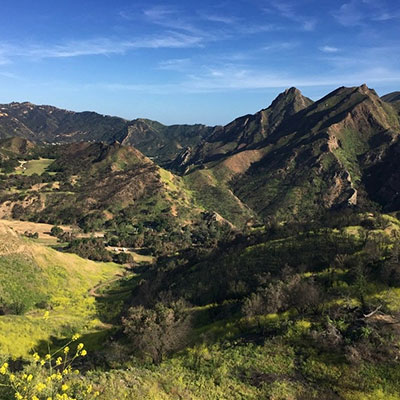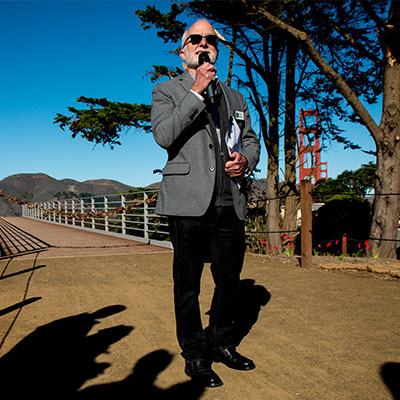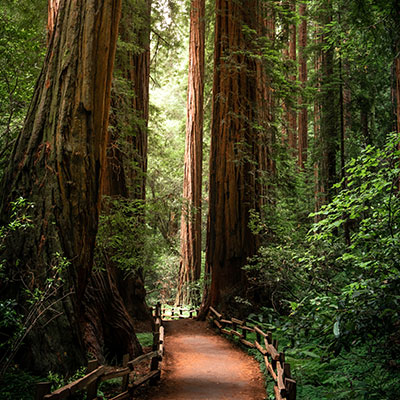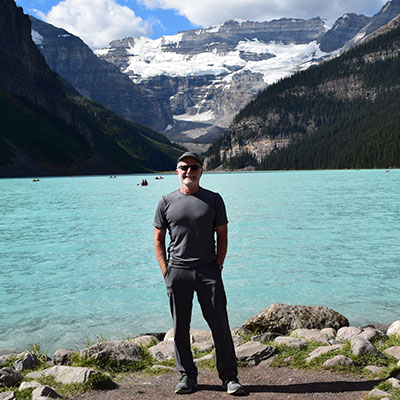 "For years I have watched Greg's capable leadership and learned from his approaches to organizational development, park building, community relationships, and team growth.  His intelligence and keen insights have guided many in building the park friends group movement.  Greg is a strong yet gentle communicator who brings inspiration and hope to his work.  In our community of park and nonprofit organization leaders, he is the best of the best and his wisdom will continue to positively influence those who learn from him."
Deb Yandala, Past President National Park Service Friends Alliance and CEO, Conservancy for Cuyahoga Valley National Park